Alaska's Source Group specializing in directional boring and trenching services.
Civil, Government, Utilities, Commercial and residential customers
DIRECTIONAL DRILLING SERVICES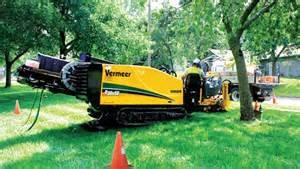 Alaska's Source Group specializing in directional boring and trenching services for a variety of customers. There truly is no job that is too big or too small for us.
We are known for our great service, excellent customer support, and affordable prices. No matter where you are in Alaska we can support you.
We will handle all the locating and permitting requirements; as well as assist you in the planning and management of your project if so desired.
We specialize in pipeline, fiber optic, cable, gas, water and sewer lines and to perform directional drilling work in environmentally sensitive areas, city streets, cross country areas, major river crossings, roadways, railroads and remote locations.

We have experience in all types of soils, including solid rock and fractured formations.
We are equipped for virtually any soil condition. We are committed to maintaining an on time schedule, while satisfying landowners, environmental monitors and public agencies.
We use modern, reliable and excellently maintained equipment. This means less down time for our customers.
 We specialize in hand and machine trenching, missile bore, direct-buried, underground utility and placement of conduit and manholes.

 We've completed long-haul runs as well as last mile or building entry construction phases.
When business and residential customers need to extend existing utilities, water, or install conduits through heavily congested areas, directional boring (also referred to as, boring, directional drilling, horizontal directional drilling), allows underground connections to be repaired or established without compromising historic landmarks, disrupting vehicle and pedestrian traffic or damaging the environment; all while requiring virtually no post installation restoration.
Alaska's Source Group is primary focus is on you, the customer. When you award a project to our company we assign a dedicated program team to your account. This team works with you on a day to day basis if required for the life of the project.
We take the worry out of getting your project done on time, on budget, and we do it as agreed upon. If there ever is a problem, you can rest assured that we will be there working on your behalf to make it right.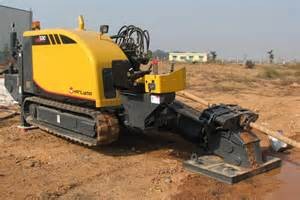 CUSTOMER WHO USE ALASKA'S SOURCE DIRECTIONAL DRILLING SERVICES
Often we are asked what kind of work do we perform and for whom have we worked?
Alaska's Source Group runs successful projects and is well known for our ability to compliment our clients operations. Our customers for directional drilling and underground construction are utility contractors, service providers, Fortune 500 companies, commercial, residential home owners, government agencies, property developers, golf courses, and landscaping firms.