Alaska's Source Group is in the business of underground construction and maintenance of communication infrastructures.
Alaska's Source Group is strategically placed to constructed the most complex of fiber optic systems and traditional copper throughout Alaska.
Alaska's Source Group is proud of its long history of completing time-sensitive projects while maintaining the highest levels of quality and safety.
Open cut trenching and directional drilling projects are one of our specialties. Locating and protecting existing utilities is the highest priority on all Alaska's Source Group construction projects.   alaskassource@gmail.com
Alaska's Source Group highly experienced workforce and state-of-the-art equipment allows Alaska's Source Group to complete all projects with a minimum of disruption to the communities and local infrastructure.
 We specialize in pipeline, fiber optic, cable, gas, water and sewer lines and to perform directional drilling work in environmentally sensitive areas, city streets, cross country areas, major river crossings, roadways, railroads and remote locations.
We have experience in all types of soils, including solid rock and fractured formations.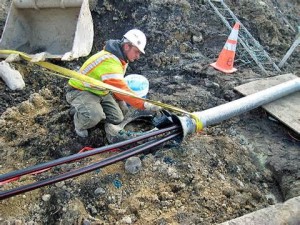 We are equipped for virtually any soil condition. We are committed to maintaining an on time schedule, while satisfying landowners, environmental monitors and public agencies.
 We use modern, reliable and excellently maintained equipment. This means less down time for our customers.
 We specialize in hand and machine trenching, missile bore, direct-buried, underground utility and placement of conduit and manholes.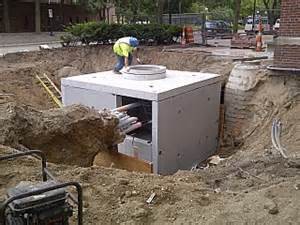 We've completed long-haul runs as well as last mile or building entry construction phases.
Upgrade Existing Underground Facilities

Maintenance and Repair of Underground Fiber Optic System

Cable Installation and Removal of New or Existing Conduits
Locate Existing Utilities (Soft-Dig)
Alaska's Source by utilizing heavy equipment like directional drill with vacuum truck, excavator / backhoe trench, direct bury plow / chain Trencher, and various test equipment is able to accomplish things like duct bank, manhole / vault Installation, copper / fiber optic cable fault locating, asphalt / concrete, copper telephone installation, coax cable trunk / feeder installation,fiber optic cable installation and removals, locating / bonding wire installation, remote switches, cross connects, fiber, coax, copper placement, splicing,  and acceptance testing.